Accommodation
Hotel Alba
We recommend Hotel Alba for the workshop participants. It is situated within five minutes' walk from the venue. The hotel has 126 rooms, a highly regarded á la carte restaurant, a sunny terrace, and a spacious sauna section. A breakfast buffet is included in the price. Alba is also within a walking distance (less than two kilometres) of the train and bus station.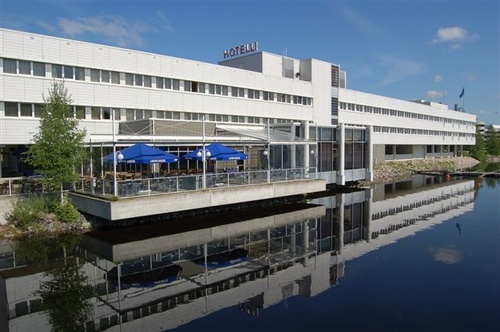 Other options of accommondation
There is a large variety of accommodation available in Jyväskylä. Those travelling on a smaller budget may wish to consider slightly cheaper accommondation options, such as the two summer hotels in the city:
Rentukka summer hotel
Amis summer hotel
The Hotel Pension Kampus provides slightly more affordable accommodation than the Alba. It is located in the city centre, about one kilometre from the venue.
The Omenahotelli is another of the more affordable options in the city centre. Please note that it is a net-based hotel and has no physical reception service - reservations are paid for in advance and a keycode is provided together with booking confirmation. The room price is the same for up to four persons.
All of the hotels mentioned here can be found via Google Maps.